First transnational meeting was held in Madrid, Spain 10th to 14th of January 2017. In total there were 12 participants from our organisations, 5 from Hugarafl Iceland, 2 from Minte Forte, Romania, 2 from Ask Yourself, Romania, 2 from Ask Yourself, Portugal and 1 from Scout Valencias, Spain. The Venue was a villa in Mojahonda district of Madrid.
Participants started gathering in Madrid in the afternoon of Tuesday the tenth of January. There was a problem regarding our accommodation, we could not get in touch with our host the first night. We decided to rent two apartments in Madrid centrum and got settled there late Tuesday night. Our host contacted us on Wednesday morning and we could move in to the venue.
Work started as soon as we arrived, we spent the first day connecting and then going over our project. Planning our next steps and discussing the outcome of our focus groups. Our two main objects during this meeting were the board game and the training curriculum. It took surprisingly short time to split up in two groups and start the real work.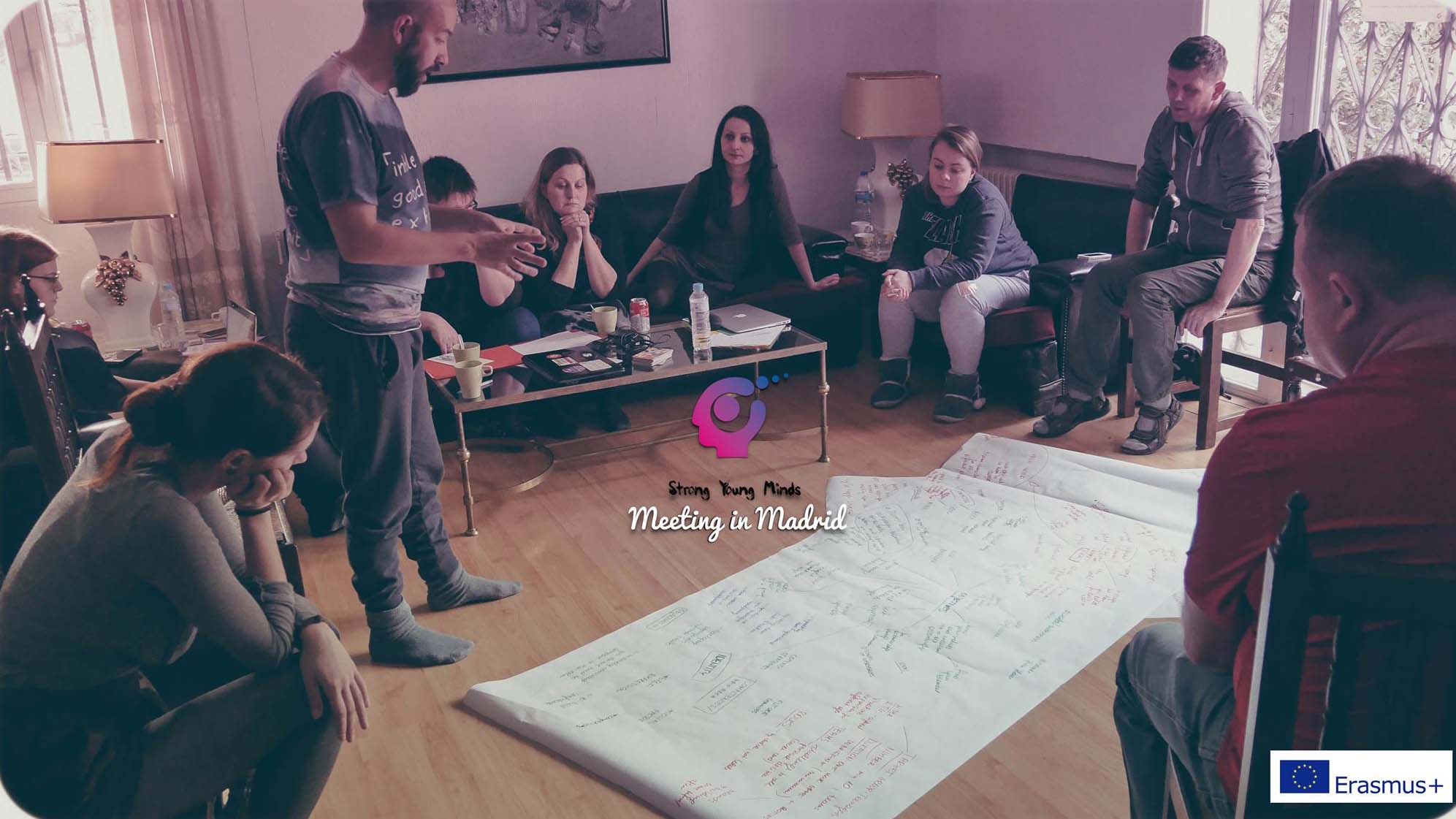 On Wednesday the 12th of January our work continued. We worked in two groups, one working on the board game and another one working on the training curriculum. We made good progress and at the end of the day we had achieved mostly our goals for the day. To create a prototype of the game and to go through the focus group data and figure out what we need to do to be able to target the main concerns of the youths in our countries.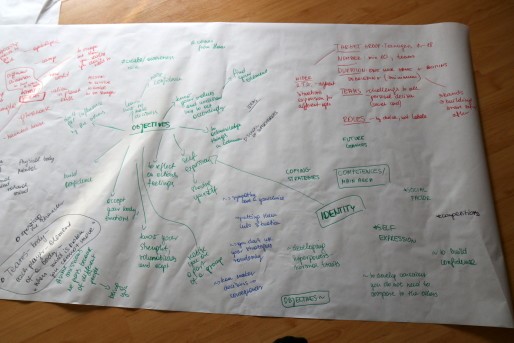 It was really amazing how well people from different background and cultures were able to work together and come to general conclusions about what needs to be done and how we must do it.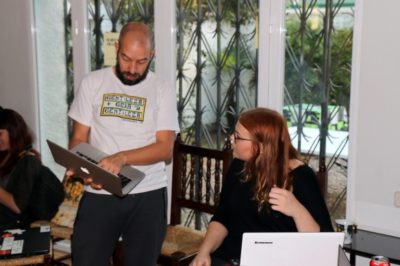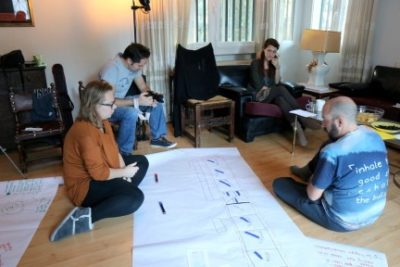 Thursday the 13th of January was the last working day of the meeting. Work continued in the morning on our intellectual outputs. The afternoon was spent discussing our next steps and setting agendas and timelines. Our next meeting will be in Iceland in the summer and it was decided to have four working days there, there was a mutual agreement that the time was to short in Madrid and a lot would have to be done in Iceland. We all went to a celebration dinner that night and had some good food and good time. First participants left early in the morning and the rest before noon on Saturday. Everyone made it safe to their home country.