What is Strong Young Minds?
Strong young minds was a strategic partnership project focused on innovation in education, proposed and designed by five organisations from Iceland, Spain, Portugal and Romania, from the fields of mental health and education, supported by the Erasmus+ program of the European Commission.
The main purpose of the project was to create tools and resources for mental health education for teenagers from the participant countries and to multiply the results among youth workers and educators at local, national and European level.
What are the objectives of the project?
1. To increase the capacity of partner organisations to address the mental health educational needs of young people in their communities;
2. To develop a training curriculum and a board game based on mental health, aimed to relate competencies for young people aged 14-18 with different social-economic backgrounds.
3. To facilitate the use of the mental health education tools by youth workers around Europe.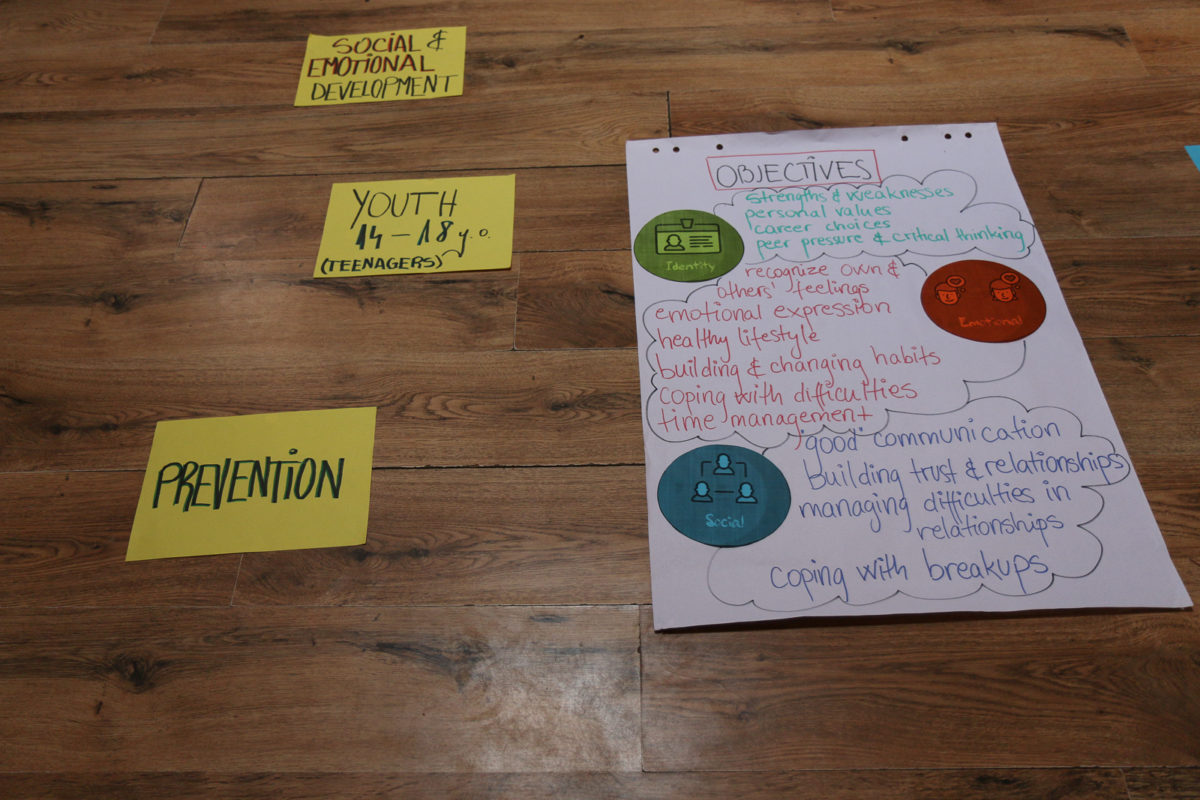 In Iceland, Portugal, Spain and Romania, there were few initiatives directed to promote mental health among teenagers, being implemented in mental health organisations or in high schools. They usually took the form of public campaigns in the media, lectures for young people in high schools, online resources, occasional events on specific topics, or leaflets and brochures. They differed from the initiative of this project by the fact that their aim was mostly to raise awareness, not to build skills.
Compared to most educational projects that are fragmented in their thematic reach, the approach of these tools have a more comprehensive one, by addressing a set of essential mental health competencies, such as building a personal identity, management of emotions, maintaining a healthy lifestyle and building meaningful relationships.
It was designed in a way that will allow to be used in three ways:
As a compact 3-days training.
As a module of weekly or bi-weekly sessions.